Skip to Content
4 Important Facts About CBD Oil for Children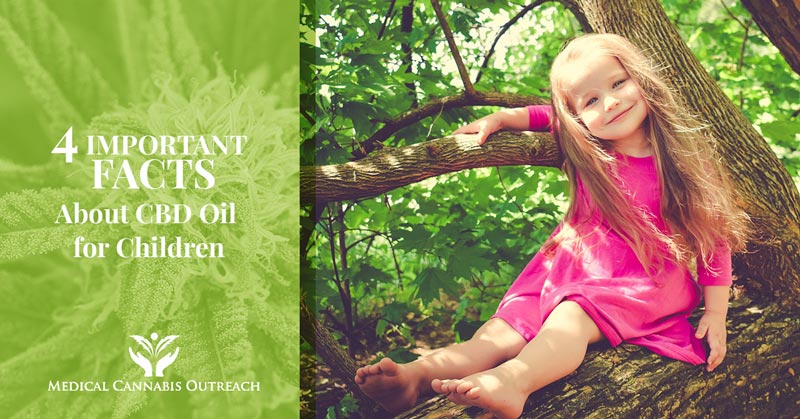 The idea of using CBD oil as a treatment option for many different ailments is becoming more and more popular, but many parents are still hesitant to use it for their children. The truth is, however, that medical cannabis is perfectly safe for treating several childhood illnesses and conditions. For example, Dr. Bonni Goldstein stated to have seen a rate of about 70 – 75% effectiveness in her youth patients beginning CBD therapy.
The CBD molecule of medical marijuana, in many cases, is the miracle that families with sick children have been looking for. Helping parents become educated on the benefits of CBD often helps make the decision to start medical cannabis treatment much easier. Children are actually exposed to cannabinoids regularly, and human breast milk is even a source of endocannabinoids, which help babies develop and grow.
Here are some other reasons that parents can rest easy knowing that CBD oil is a safe treatment for their children:
CBD Does Not Have THC
Obviously, the first concern that most parents will have is that CBD will make their child "high," given that it falls under the umbrella of medical marijuana. Well, it won't. THC and CBD both come from the hemp plant, but they each have different functions. THC (the active ingredient in cannabis), binds with the brain's cannabinoid 1 (CB1) receptors to create the feeling of being high. CBD, however, does not bind with CB1 receptors in the brain, so it's impossible to get high from consuming it.
Pay Attention to Quality and Purity
100-percent pure CBD oil will not have TCH, but not all CBD is 100-percent pure. Safety is of the most important when treating a child with any kind of medication, and CBD is no different. In most states, it's illegal for CBD that's sold over-the-counter to contain any THC whatsoever, but there is no real guarantee when if you are ordering online. The FDA is working hard to keep an eye on and shut down anyone selling CBD oil that contains THC, but they simply can't catch everyone.
To screen the CBD oil you have chosen to use, it's a good idea to read reviews, join online forums like Facebook groups, ask the professional you are buying it from a lot of questions, and do all the online research you can think of. After all, you want to give your child the best CBD products out there!

CBD Can Treat a Wide Variety of Childhood Illnesses
Autism, epilepsy, sensory processing disorders, and anxiety are just a few of the medical issues that CBD oil can help treat in children. Although there is not a whole lot of documentation out there to support the use of medical cannabis because mainstream use is so new, there is a lot of anecdotal and surface research to support its effectiveness. Some doctors are even starting to acknowledge its benefits and are getting on board with medical marijuana doctors.
One of the most famous cases of an amazing medical cannabis success story is that of Charlotte Figi. She was given CBD to calm her seizures that were caused by Dravet syndrome. Charlotte would suffer 300 epileptic episodes per week and couldn't move, talk, or eat without assistance. Eventually, out of desperation, her mother bought CBD oil at a local dispensary, and it changed their lives. Her seizures were reduced to less than one per week, and her life was essentially saved because of CBD oil.
The Treatments Can Be Expensive
If you are wanting to use medical cannabis in the form of CBD oil as a regular treatment for your child, it's important to know that it isn't cheap. In most states, insurance will not cover it, so you are looking at about $500 as the out-of-pocket cost. Of course, this will depend on where you get it and what your state taxes are. The expense of CBD is a burden on many families, but it's hard to put a price on helping your child feel better without the use of opioids and other strong, potentially dangerous pharmaceuticals. One of the best things these parents can do is write their legislators in order to encourage insurance companies to start covering some, if not all of the cost.
If you live in Illinois, Colorado, or Missouri and are wondering where to start with regard to getting CBD oil for your child, contact Medical Cannabis Outreach today, learn more about the services we offer on our website, or visit one of our eight medical cannabis clinics. We look forward to helping your child get the medical cannabis treatment they need to enjoy their childhood!
Always consult your doctor before starting a CBD oil treatment for your child.